See Blog entry about Joel's graduation from Berkeley.

Books for Readers # 161 -- Duff Brenna, Nora Olsen,
Wilkie Collins & More!
Just out from Montemayor Press- A New Edition of Blazing Pencils: Writing Stories and Essays. Read a Sample Chapter.

---

"Imaginative literature … does not enslave; it liberates the mind of man. Its truth is not like the canons of orthodoxy or the irrationality of prejudice and superstition. It begins as an adventure in self-discovery and ends in wisdom and humane conscience."
-- Chinua Achebe, "The Truth of Fiction" in Hopes and Impediments: Selected Essays (New York: Anchor/Random House, NY, 1988).

---

---

Books by Carolina De Robertis; John Birch's e-reader Report; A Picture Book for Passover; The Immortal Life of Henrietta Lacks-- and much more

---
---

---

(First Published by Charles Scribner's Sons)

In all E-Book Formats!

With an Afterword By the Author

Said Ann Tyler: "A Space Apart is so deftly and subtly written, I hardly noticed how involved I'd become until I'd read the last page and turned it, wanting more."

"An important new talent," said The Kirkus Reviews

A noteworthy first novel," said Publisher's Weekly

Library Journal said, "Narratively skilled and disciplined, this is an impressive debut."

---

---

---

MSW's review of A Summer Ago, a novel by George Scarbrough is in the current issue of Appalachian Journal.

Abebooks.com sells books, but also provides interesting lists. Here is their 2012 wrap-up.

Terry Gross quoted MSW on NPR's Fresh Air. She was interviewing Lee Maynard. For the whole piece as an MP3, click here.
5-22-13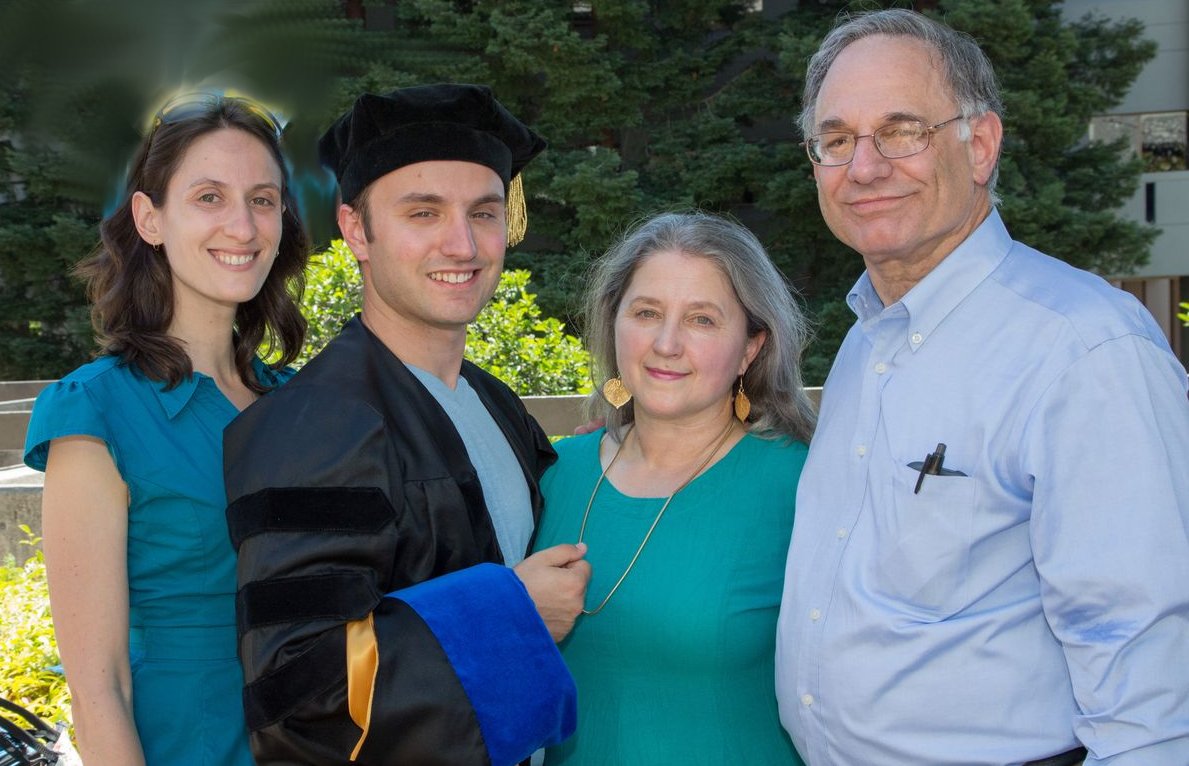 Just back from a beautiful week-end in San Francisco. My son Joel "walked," i.e., got his Ph.D. ceremonially in computer science from Berkeley. He already received it officially, and is working for Google in San Francsisco. We had a terrific time....

(To buy any of these books as e-books, click on the image. They are also available at the Kindle Store and at the Nook Store as well as other e-book stores.)

---

Praise for The City Built of Starships

I love the way the ethical imagination is torqued into a surprising, nightmarish narrative. Some of the characters are astounding– and there is the Death yaeger and his dive. It's a wonderful, dark, hope-giving book.

–Marc Kaminsky, author of The Road from Hiroshima and Daily Bread

As soon as I finished this book, I started looking for another science fiction book by Willis. She's one of my favorite writers of Appalachian fiction, but I didn't know she wrote science fiction, too. Along with Bradbury-esque science fiction, there's a little of the "jack tale" in this journey-quest, with characters like "Big Cook," "Tiny," and, best of all, "Brash," who changes sides so often that he could be a weather vane for gauging who's winningthe battle. I got a kick out of the "yeagers"--huge, flying creatures (a salute to Willis' fellow West Virginian, Chuck Yeager, the first man to fly faster than the speed of sound). The links aren't as direct as in the "hunger games" series, but Willis' Appalachian links are there. I really like that this fable--in which the innocent young Seeker, Espera, manages to outmaneuver evil in the "second world"--holds mountains as places of refuge and glowworms as magically healing.

-- Edwina Pendarvis, Professor of Education, Marshall University

---
Praise for Re-Visions

The stories were so vivid and natural that after a while I forgot to think of them as based on actual classic myths and felt them alive in my modern world, real as any other stories. My favorite was the one about Lazarus (for the wonderful imagery about fire and moths and desire) --but so many engaged and moved me.
- Leora Skolkin-Smith, author of The Fragile Mistress

T.S. Eliot, in "Tradition and the Individual Talent," wrote that every new story or poem takes its place in the context of all the stories and poems that have ever been written. An ideal reader would have read them all, yet would bring fresh appreciation to each new work. The old stories -- "the tradition" -- would set up expectations about form and content that the new story would confirm or rebel against. And the new story in turn would make us read the old stories in new ways....Most of these eight stories are about women in pre-feminist times. Willis doesn't create 21st-century people and insert them into costume dramas, as pop novelists and Hollywood often do. These women remain embedded in the mental atmosphere of their own times and places. Yet she somehow makes us see them in ways the original stories never intended -- whether her heroine is the legendary storyteller Scheherezade, the slave girl Topsy, St. Augustine's teen-age concubine or Martha, the practical sister of Mary and Lazarus, who has to see that the house is clean and guests are fed when Jesus comes to work a miracle.
-- Michael Harris, author of The Chieu Hoi Saloon

---

Praise for Out of the Mountains:

Review of Out of the Mountains by Diane Simmons at Appalachian Journal: A Regional Studies Review (Volume 39, Numbers 1-2, Fall 2011/Winter 2012), p. 179. Read whole review here .

New Pages called Out of the Mountains "full of engaging plot and rich characters. Strongly evocative of place."

Out of the Mountains was nominated for a Weatherford Award. For more information, click Here.

Booklist Praised Out of the Mountains : "Her characters possess a conversational familiarity, and the reader feels absorbed into the small community that is both distinctly Appalachian and markedly universal. This finely crafted collection is worth reading twice to discover all its intricacies and connections."


Subscribe to Meredith Sue Willis's Free Newsletter
for Readers and Writers:
Images and photos found on the various pages of this web site may be used
by anyone, but please attribute the source when it is specified.