The latest issue of Meredith Sue Willis's Books for Readers,(Issue # 192) just went live with reviews of To the Lighthouse and a book of Appalachian murders called Appalachian Murders & Mysteries: True Stories from Kentucky, West Virginina, and Southern Ohio.

Observation of Light Through the Foliage
The Day After the Eclipse

Yesterday– eclipse
crescent shadows like fish scales.
Now, soft pools of light.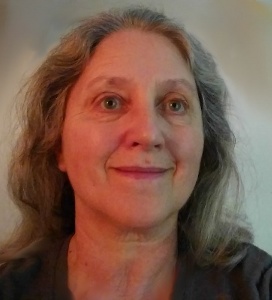 Check out this article about what fiction can do--and maybe can't anymore.

Summer Special:

E-book version of A Space Apart 75% off at Smashwords.com. Use the coupon here.

A nice birthday present: a short piece on me on West Virginia Public Broadcasting: "This Week in West Virginia History: WV Public Broadcasting for May 31, 2017." (Click on the title for text, then scroll down to "Listen" for the audio clip.)

Unbroken Circle: Stories of Cultural Diversity in the South
In turbulent times, what we need is possibility, and in this rich gathering of diverse voices, Editors Julia Watts and Larry Smith give us just that. A girl molds clay against her deaf brother?s ears to heal him. A gay man finds his Appalachian clan in a dark world. These are stories and essays about the blues, about poverty, about families lost and made. Unbroken Circle is about broken and unbroken lives, and ultimately, hope.

For more information about this book, contact: Larry Smith, lsmithdog@smithdocs.net, phone: 419-602-1556, fax: 419-616-3966, URL: http://smithdocs.net.

An interesting blog post with commentary on novels in the present tense: pro, con, and practical ("...the story chooses the tense...")


Ingrid Blaufarb Hughes came to the Ethical Culture
Society of Essex County to speak about
and read from her book Losing Aaron.

Some Poems I like:
A favorite Shakespeare monologue:

Clarence's speech from Richard III:
(not pleasant, but gorgeous for all that)

Methoughts that I had broken from the Tower,
And was embark'd to cross to Burgundy;
And, in my company, my brother Gloucester;
Who from my cabin tempted me to walk
Upon the hatches: thence we looked toward England,
And cited up a thousand fearful times,
During the wars of York and Lancaster
That had befall'n us. As we paced along
Upon the giddy footing of the hatches,
Methought that Gloucester stumbled; and, in falling,
Struck me, that thought to stay him, overboard,
Into the tumbling billows of the main.
Lord, Lord! methought, what pain it was to drown!
What dreadful noise of waters in mine ears!
What ugly sights of death within mine eyes!
Methought I saw a thousand fearful wrecks;
Ten thousand men that fishes gnaw'd upon;
Wedges of gold, great anchors, heaps of pearl,
Inestimable stones, unvalued jewels,
All scatter'd in the bottom of the sea:
Some lay in dead men's skulls; and, in those holes
Where eyes did once inhabit, there were crept,
As 'twere in scorn of eyes, reflecting gems,
Which woo'd the slimy bottom of the deep,
And mock'd the dead bones that lay scatter'd by.

Beautiful audio version of Wordsworth's "Daffodils"

More poetry: a series of anti-Keystone pipeline poems by one of my favorite professors, Karl Patten. The poems are introduced by Cynthia Hogue.

Article (with links to some of her wonderful poems) about Naomi Replansky.

A reading from 2001 by Crystal Wilkinson of her poem "Dear Johnny P."

Jami Attenberg on autobiography & fiction: "Nonfiction, while more 'true' than fiction, is bound by limitations in part because of its responsibility to that sametruth. You can know only so much in nonfiction. But with fiction, you can have it all." I'm not crazy about Attenberg's attitude in this essay, in which she comes across as having an over-developed sense of entitlement, but scroll down and find what Junot Diaz and others say about readers who want to know if fiction really happened.

Poetry by Chris Abbate, Michael Aird, Bruce Alford, Lisa Bellamy, Tony Beyer, Ace Boggess, Carrie Bond, Michelle Brooks, Richard Cecil, Natalie Crick, Norita Dittberner-Jax, William Doreski, Abigail George, Howie Good, James Grabill, Nels Hanson, Michael Hettich, Alicia Hoffman, Clara B. Jones, Sandra Kolankiewicz, Kristin LaFollette, Allie Longn Kevin J.B. O'Connor, Al Ortolani, Roger Pfingston, Daniel Pravda, Zack Rogow, Terry Savoie, Barry Seiler, D.E. Steward, Lynn Strongin, Tim Suermondt, Ben Swimm, Pepper Trail, Lisa Zimmerman; Fiction by Ellen Conley, Troy Hill, Halvard Johnson, Lynda Schor, and Jane Stark; Nonfiction by Edward Myers.

Updated Biography of Meredith Sue Willis--including an old news photo from 1968 when I was part of the anti-war sit-ins at Columbia University.
---

Meli's Way on YA Books Central

.

Midwest Bookwatch/Children's Bookwatch
Ed Davis Blog
---
MSW E-books!





(To buy any of these books as e-books, click on the image. They are also available at the Kindle Store and at the Nook Store as well as the iBook store and other e-book stores.)

Subscribe to Meredith Sue Willis's Free Newsletter
for Readers and Writers:

The best way to get in touch with Meredith Sue Willis is by email: Meredithsuewillis (symbol for "at") gmail ("dot") com

Images and photos found on the various pages of this web site may be used
by anyone, but please attribute the source when it is specified.


Meredith Sue Willis Author and Teacher is licensed under a

Creative Commons Attribution 4.0 International License.